The Malaysian Remote Sensing Agency (MRSA) today released an annotated satellite image purporting to show a debris field in the Southern Indian Ocean, near the area where the plane is believed to have perished.
Unfortunately, using only the information contained by the image, it can easily be proven to be self-contradicory, and hence useless.
I've been collecting satellite imagery of possible debris sightings in a Google Earth file as they are shared with the press, using the coordinates displayed on the image to georeference them as accurately as possible.
The image released today by Malaysia superimposes three areas in high-resolution from breaks in the cloud in a mostly cloudy image, accompanied by their coordinates.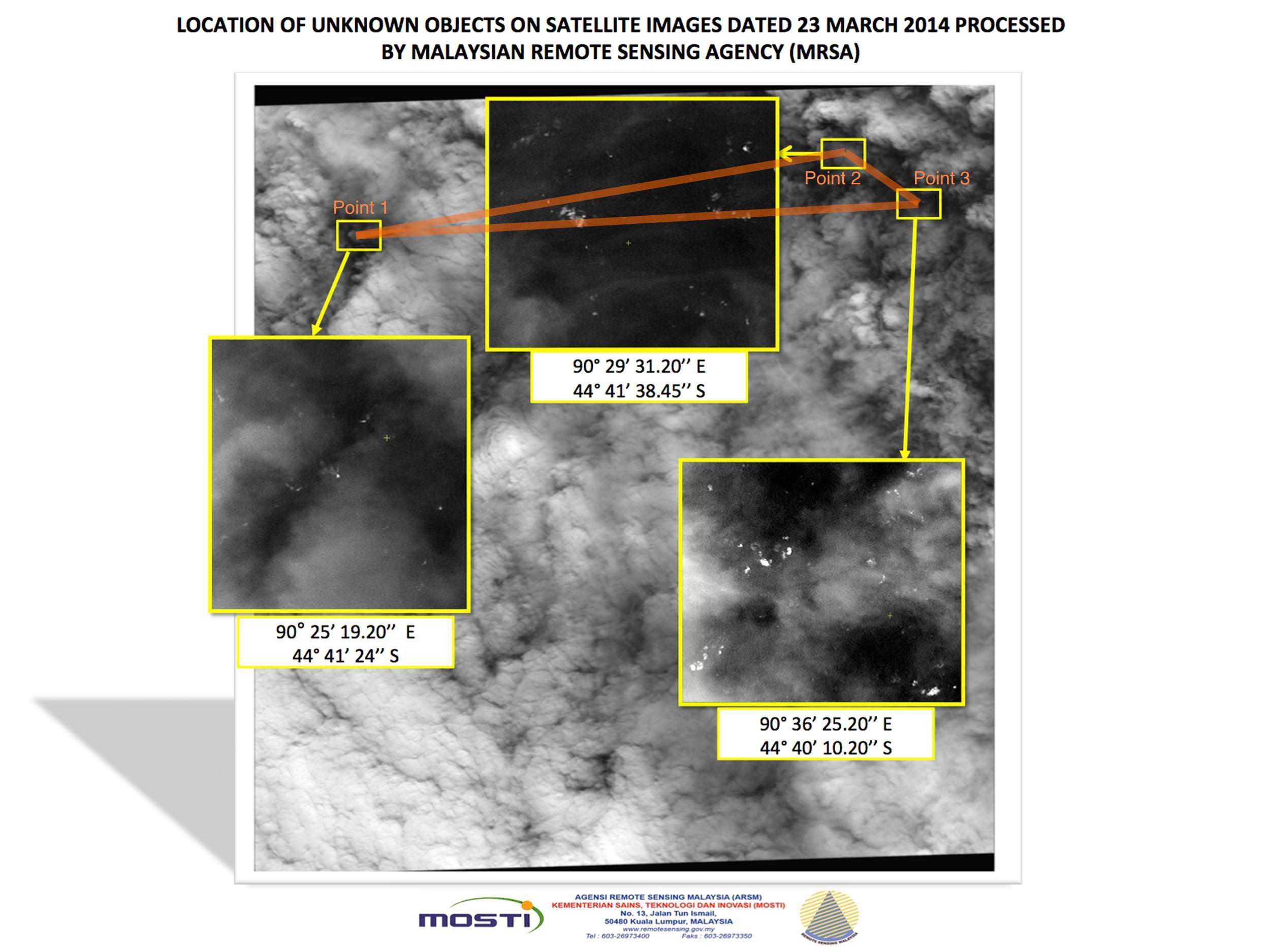 On the image, these three areas form a long and narrow obtuse triangle (which I've highlighted in orange). When I plotted their associated coordinates on Google Earth, it quickly became clear that they do not at all correspond to the same shape. The triangle on Google Earth is completely different.
A subsequent quick casual inspection of the coordinates in the image shows their arrangement to be geographically impossible. Here is the view in Google Earth of the same points, their coordinates accurately georeferenced.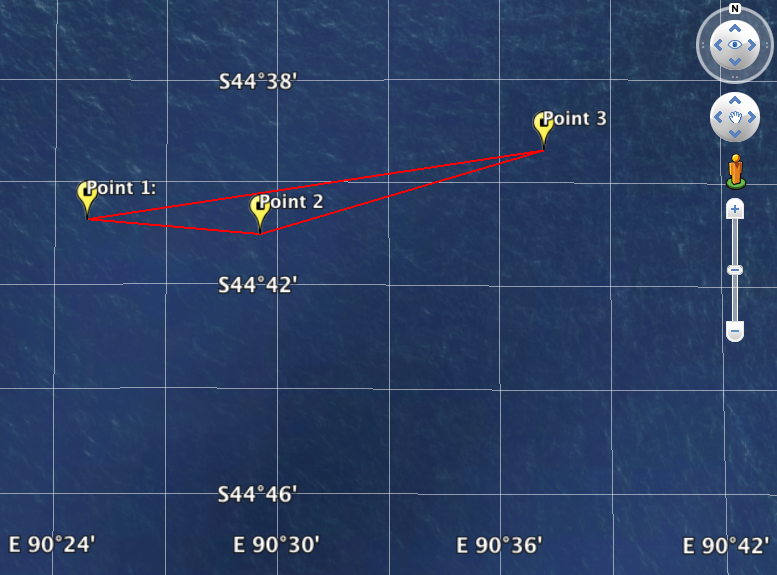 With their placement known to be wrong, I took a closer look at the high-resolution areas in the image and compared them to their adjacent smaller counterparts. The do not in fact seem to be related. The cloud layers bear no similarity.
This image is either a fabrication — a piece of fiction cynically concocted to feed the journalists and families of the victims — or it is an honest mistake by somebody who perhaps should step aside for the greater good of this recovery mission.